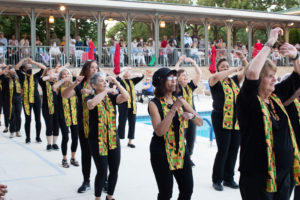 Voices lifted, hands clapped, and hearts swelled with pride at Leisure World of Maryland's inaugural Juneteenth celebration on June 19, 2022.
Residents and their guests gathered on the Clubhouse I lanai to partake in this joy-filled event, which featured guest speakers, cultural singing, dancing, and drumming performances, history lessons, and a poetry reading.
And as dusk fell, the crowds gathered to watch a fabulous fireworks display as it lit up the golf course's evening sky.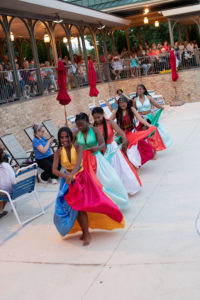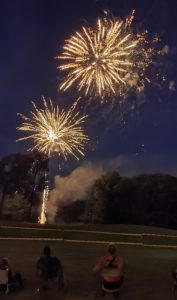 Juneteenth honors the end of slavery in the U.S. and is considered the longest-running African American holiday. It officially became a federal holiday on June 17, 2021.
The community tentatively plans to hold a celebration each year to honor the holiday.